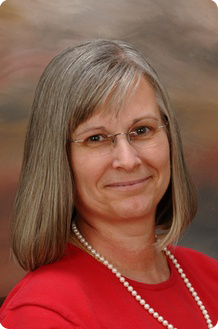 Dr. April Ralph was born and raised in Huntsville. Her father, Harold Hall, was a NASA engineer. Her mother, Nan Hall, was the Registrar and Director of Admissions at UAH. Dr. Ralph earned a Bachelors of Mechanical Engineering from Georgia Tech. After college she married and relocated to Texas, where she worked in the petrochemical industry for 15 years.
Dr. Ralph has two wonderful children, two great children-in-law, and seven beautiful grandchildren. Her son Brian (and Jordan) have three sons, Robert, Liam & Gavin and two daughters, Sadie and Brennan. Her daughter Joanna (and Jason) have two daughters, Penelope & Annabelle. Both Brian & Joanna live with their families in Texas.
In 1997, Dr. Ralph resigned her engineering position to enter Texas Chiropractic College (TCC), where she earned her Doctorate of Chiropractic in 2000. For the following seven years, Dr. Ralph owned and operated Family Chiropractic of League City (Texas).
In 2007 Dr. Ralph returned to the Huntsville area to be with family here. Purchasing Corfman Chiropractic from Dr. Gene Corfman in March 2013 was the opportunity Dr. Ralph had been looking for to return to full time practice.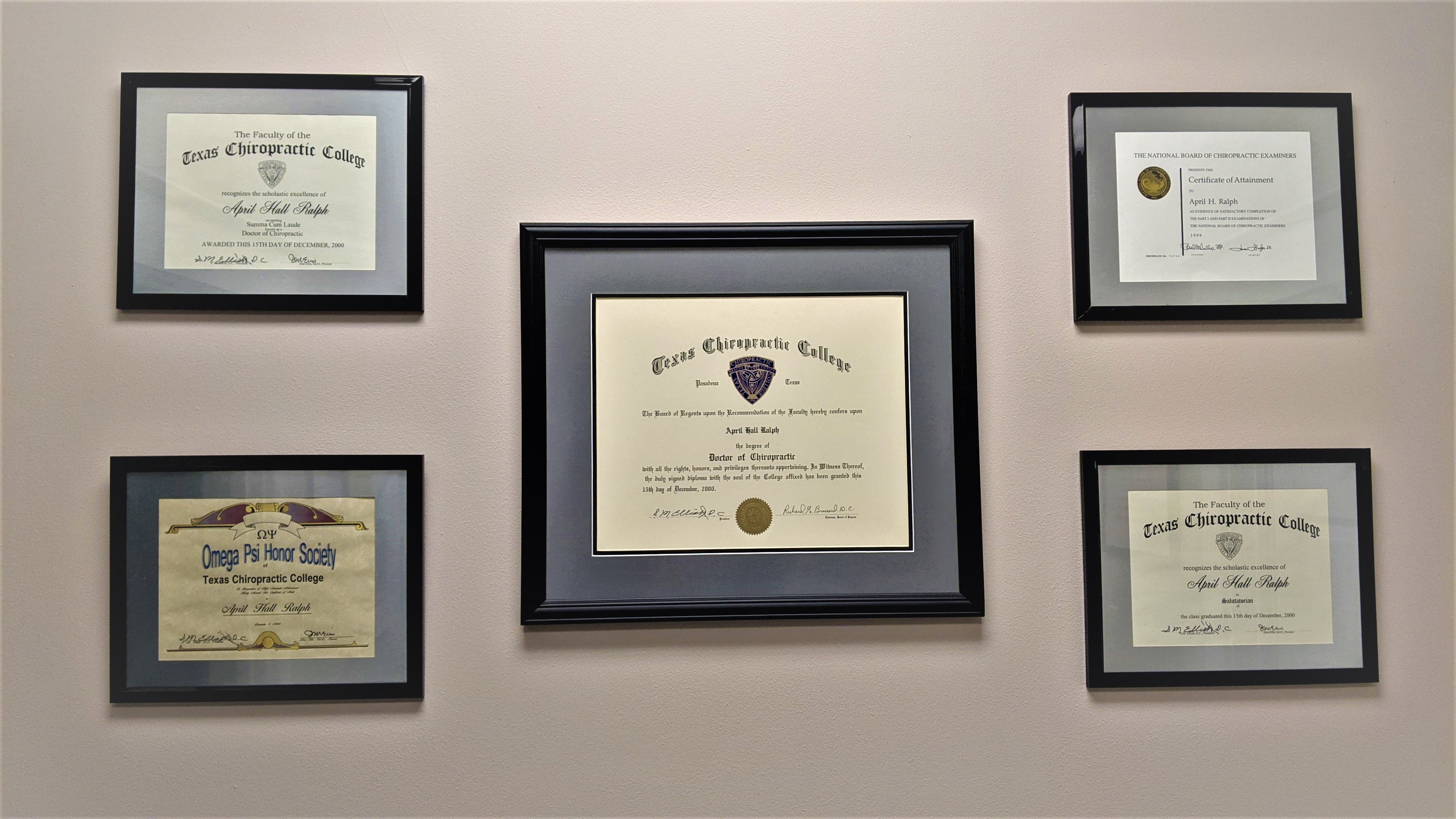 FAQ's
The most frequently asked question that I get is, "Why did you change from engineering to chiropractic?" Well, the short of it is that my engineering career never quite satisfied my strong internal desire to help others. In chiropractic, I have the unique opportunity to share with others and provide help where people have been frustrated by their struggles with health issues. I did not grow up with the benefit of chiropractic treatment, but suffered in my early 20's with severe low back pain. Chiropractic helped me when nothing else could. Chiropractic care made pregnancy possible for me, and improved my life in so many other ways. So, when faced with the question of whether continuing with engineering was what I wanted to do with the rest of my life…. I considered the option of changing career paths, and have been tremendously blessed ever since. AHR,DC
Why do you use Activator Method Technique (AMT)? TCC only taught manual adjusting when I attended in the late 1990's. I graduated with excellent skills in that technique, but no real knowledge of any others. (By the way, there are many distinct chiropractic techniques.) After about 3 years of practice, my shoulders began suffering injury from the repetitive effort of manual adjusting. I began looking for an alternative. I asked the experts; interviewing and observing experienced DC's with a broad range of technique backgrounds. The clear leader for my criteria (safe/effective for patients and safe for me) was AMT. I attended my initial training and was absolutely impressed with the research behind the method and began mixing it in with my "regular" adjusting right away. Remember, at that time manual adjusting was my "gold standard". It quickly became clear that AMT gave similar, if not superior, results for the patient – and with FEWER adjustments. That's powerful! So what started as a search for my physical comfort/relief led to a discovery that has benefited my patients primarily. And by the way, my shoulders are fine. AHR,DC