Chiropractic Solutions is currently accepting new patients and would love to welcome you to our chiropractic family!
The first step is to call (256) 650-0051 during office hours for an appointment.
If it's after office hours and you don't want to wait, you can request an appointment. We'll call you to confirm the appointment and to get your basic information, so be sure to provide a good phone number where you can be reached.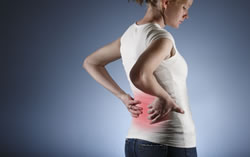 New patient appointments typically last approximately 1 to 1-1/2 hours and are scheduled on Wednesdays at 4:00 PM.
We will try to get you in as soon as possible. There is some delay due to only seeing one new patient a week.
At the time that you make your appointment, we will ask for your name, address, phone number, date of birth and insurance information (if you have it). If you request an appointment online, we will call to obtain this information.
The next step is to prepare for your first visit by reviewing the Confidential Personal Information, History of Present Illness, Review of Systems and Personal Family & Social History intake forms.
Click here to view the forms. If you like, you can print and fill them out at home to save time in the office. If you aren't able to print or would prefer to complete them in the office, please try to come 20-30 minutes early for your appointment so that you aren't rushed while completing them
If you have questions about anything on the forms, leave that section blank and ask us about it when you come in.
Make sure that you know where we are located
Click here for our map and Google directions of the shopping center and the front of our office, so that you don't get lost!!
Browse this website if you haven't already, so that you know what to expect and how you will pay for your care.